---
Why use CG Incorporations as your corporate service provider? CG Incorporations are professional UK Company Formation Agents providing quick, efficient and cost effective services to both domestic and international clientele.
We provide Company Registration for UK Limited Companies and everything you need to help your new business get started.
Contact us now for information on any of our services
---
We are a trusted formation agent and an authorised electronic filing partner of Companies House. We are listed on the Companies House website as an authorised Company Formation Agent.
We form the company for you. Unlike other formation agents, you do not just make the payment and incorporate the company yourself. We take all the necessary information from you, complete the company formation application and send it to Companies House.
We have also assisted a range of clients across the UK and the world with our Offshore Formation services in jurisdictions such as: BVI, Cayman Islands, Cyprus, Delaware, Hong Kong, Isle of Man, Jersey, Mauritius, Panama, Seychelles and Singapore.
In addition to providing company registration services, we also provide accountancy and tax services at incredibly competitive rates. Our team of fully qualified, certified accountants and tax experts can assist you in keeping accurate records to support you and your business, advise you on how you can minimise your tax exposure and maximise the profitability of your business ventures.
---
Our aim is simple, to be as efficient as possible to keep our overheads down and your costs to a minimum, whilst providing a prompt and reliable service to our clients.
Please continue to browse our website or contact us via mail@cgincorporations.com for further information on our services. Our friendly & experienced support team is always willing to help you with any queries.
---
Our Director: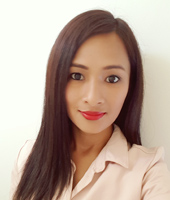 Tripty Carpenter is the Director of CG Incorporations Limited. She is responsible for the overall management of the company & client liaison.

Upon graduating from the Queen Mary University of London with a 1st Class Honours Degree in Mathematics, she initially worked as a corporate service provider for a leading accountancy firm in London.

With several years of experience in UK & Offshore company formation, statutory compliance and provision of company secretarial services, along with her extensive experience of managing clients worldwide and across a broad spectrum of operational sectors, she eventually moved on to start her own company. Thus CG Incorporations Limited was formed & has been steadily growing over the years.

Tripty works by forming very close relationship with her clients. She believes that by getting to know her clients well, she can better understand their needs and serve them better. She is committed to providing her clients with the highest level of service and win long-term relationships with them.
---
We also offer a wide range of other services to assist you in the running of your business:
---
For more information on any of our services or to switch your corporate service provider, please do contact Tripty directly via: tripty.carpenter@cgincorporations.com.
Contact us now for About Us