Are you operating your business from home? Or Are you based outside of the UK and need a UK presence? To upgrade your company's status and credibility in the UK, why not get a London Registered Office Address as your registered address or director service address?
It's vital you choose an effective professional registered office address provider where urgent correspondence can be dealt with quickly & efficiently.
Registered Office Address: This address will appear on the public register. All statutory mails from Companies House and HMRC will be sent to the registered office address. However companies are not required to trade from this address.
Service Address: This address does not have to be in the UK. It is required by every director and shareholder of the company. It can be a residential address or the same address as the registered office. This address will appear on the public register.
Directors PSC Service Address: A service address is the official address for receiving important legal and business documents for company directors, secretaries, subscribers, persons with significant control (PSCs), and LLP members. These individuals are legally required to provide a service address to Companies House when they join a company, either during or after the incorporation process.
It is requirement of Companies House that all UK companies need to register an official address during the process of incorporation, (read more about registered office legal requirements). A company's registered office address is the location that all statutory paperwork is sent to via the post.
London Registered Office Address & Director/PSC Service Address
from £200/pa*
Our fee for London Registered Office Address & Director/PSC Service Address is £200 plus vat per annum.
What's Included:
Director/PSC service address
You'll receive an address in a prime location
Mail will be received at our address
Mail is scanned & emailed to you, free of charge
Your mail will be posted to you if you need the original, or it will be securely destroyed after 14 working days. (postage cost depends on the country)
Mail Forwarding Service
from £300/pa*
Our Mail Forwarding Service requires a deposit of £20.
London Registered Office addresses is a service providing mail forwarding from Companies House and HMRC only.
If you want other correspondence to be sent to your UK registered office address and forwarded to you.  Our mail forwarding service ensures all mail received will be forwarded to your specified postal address.
If you need to publicly display our registered office address, for example on your website. You will need our mail forwarding service or you will not receive your mail.
* Please note that we are registered for vat. Our prices are subject to 20% vat (unless you are based outside UK).
** One off package price does not include ongoing service or maintenance, these services are available separately.
Reasons to choose us for Registered Office Address Services
Utilise a prime locational address for your business to boost your company's profile by giving the impression of a successful, city brand.
Obtain a professional business address without paying extortionate property prices. Our address information will appear on public record at Companies House.
Protect your identity and privacy by using an address other than your home address
Affordable private and confidential service, ensuring your details are kept securely
Get all your official mailings from Companies House and HMRC forwarded to you by e mail for free.
Initiate and access your new business address quickly.
You can use the Registered Office Address on websites, letterheads, contact addresses and general correspondence.
Not Included with London Registered Office Address Service:
Business letters such as letters from clients, banks or other third parties which would usually be sent to a business address aren't covered by this service. (Registered Office addresses can be only used for official mail from Companies House and HMRC)
The fee you pay is for one company only and not multiple companies to use this address. If you need to use this Registered Office Address for more than one company, you'll need to purchase this registered office service for every additional company that the address will be used with.
Section 86 of the Companies Act 2006, states that every UK company must always have a registered office in the UK, even if it merely sells products online or undertakes its business from abroad. Registered offices are made available to the public on the official register of companies. This creates corporate transparency for the benefit of the public. Registered Office Addresses must also be displayed on your company letterheads, invoices, e-mails and websites. If you don't have a registered office address, you can't open a business in the UK. Additionally, companies registered in England must have a registered office based in England, rather than another member of the UK, like Wales. Should your company be listed on Google or in local directories, your registered business address will be used to display your company.
London Registered Office Address Frequently Asked Questions
Yes! And the registered address must be a property within the UK. By law you must have a registered address for your business for any correspondence of official documentation, registration of taxation with HMRC and for the storage of your company's statutory registers for inspection.
Official Government mail is classed as mail from these departments:
Companies House
HMRC
Department for Work & Pensions (DWP)
The Pensions Regulator (TPR)
Information Commissioner's Office (ICO)
The Courts
Office for National Statistics
Government Gateway
No it isn't! A registered office address is the main 'official' address for the company where all official or legal correspondence for a limited company should be sent (see above for details). Contrastingly, a business address is used as a contact point for other types of correspondence from banks, suppliers and customers and utility providers will be sent. Business addresses could be either your trading location or your own residence although your company's business address doesn't need to be the same as the registered office address.
You can certainly change details of your registered office at any time, although you must ensure that your new location is still in the UK. When accepted by Companies House, your change of address will then show up on the public record within hours.
Unfortunately no, your registered address needs to be somewhere where delivered documents and other sensitive material from governing bodies are able to be signed for, so a PO Box wouldn't be suitable as your registered office address. PO Box mail can be forgotten, so important legal documents will be overlooked.
Our Registered Office Address Services can provide clients with a seamless, affordable and high-quality service. We'll provide a Registered Office Address from which your company can be registered. We'll help your company to create an established corporate image by using an address closely accessible to London. Our expert's great communication skills will provide help to you whenever it's needed.
Our Registered Address Services can be bought as either a stand-alone product or as part of our company formation service. We can also provide a professional Mail Forwarding Service which enables you to use our address as your own trading address. A Directors Service Address is also available, which allows you keep your own address away from the public domain. (See below for details.)
It's an address that's assigned to your company. Your yearly fee legally entitles you to utilise this address for your company. It is merely a postal address that may be used to manage any official correspondence from HMRC and Companies House. However it isn't somewhere that you can use as office space.
Yes, we can set up a Registered Office Address for any client, regardless of the type of business you're in or whether your company has been set up by us. Sign up to our very affordable service and register your company now.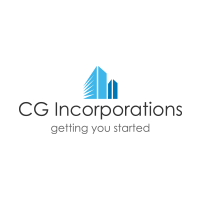 CG Incorporations Limited
5
Tripty was very helpful and easy to communicate with, services were delivered on time and according to our agreement. CG Incorporations offered me best price and conditions for their service comparing with other companies.
Igor S
Client testimonials
Find out what our clients have to say about us & our services.
View testimonials