UK Company name search
Check that your UK Company name is available, then order its registration.
Trusted Provider
Companies House authorised
Quality Service
We pride ourselves on service
Fast Formations
Ready to trade in 2-hours
Great Value
Market beating prices
International
Services & clientele
We provide a holistic company formation service, company secretarial & nominee director services to make setting up a company in the UK as a non-resident simple.
Limited Company Formation
From £200/pa*
UK Private Limited Company
Fast Formation (2-hours)
100% Managed Formation (We do everything for you)
All Fees (There are no hidden charges)
London Registered Office Address
Director Service Address
Digital mail forwarding from Companies House & HMRC
Digital Certificate of Incorporation
Digital Memorandum & Articles of Association
Digital Share Certificate
Digital First Board Meeting Minutes
Limited Company Formation + Nominee Services
From £900/pa*
Package 2 Includes:
Everything in Package 1 PLUS
UK Resident & British Citizen Nominee Director
UK Resident & British Citizen Nominee Shareholder
Nominee Director Appointment Agreement
Nominee Declaration of Trust
Power of Attorney (Nominee > You)
Statutory Deadline Reminder Service
* Please note that we are registered for vat so all our prices are subject to 20% vat (unless you are based outside UK).
** One off package price does not include ongoing service or maintenance, these services are available separately.
Quality of service matters!
We've been providing expert company registration services for over 10-years! Now hundreds of companies trust us with the services that matter most to them & we are proud of the testimonials we've accumulated. Checkout our services & find out why our customers love us.
Our specialist company formation services
UK company formation for non-residents
If you are a non-UK resident & would like to register a UK company, we can help!
Our aim is to provide the best customer experience possible by delivering reliable, high quality corporate services and focusing on our clients needs as well as listening to their feedback & suggestions in order to constantly improve our services.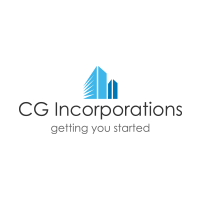 CG Incorporations Limited. UK Company Formation & Nominee Director Services
5
We have been using CG Incorporations since May 2013 for our company formation, compliance and audit for 2 of our companies. The team had been very resourceful, diligent and always gave their best to ensure that our business went smoothly. In particular Tripty is a responsible, knowledgeable and proactive consultant that is able to advise and assist in all corporate matters. Very well recommended!
Misumi Kaizen Limited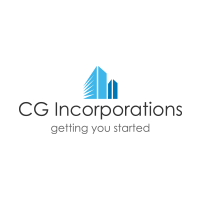 CG Incorporations Limited. UK Company Formation & Nominee Director Services
5
It was a great experience to work with you, I am very satisfied, you are very professional and very qualified, I strongly advise anyone to work with you, I am very happy to work with you. It gives me great pleasure to know you and I wanted to thank you fully and send you all my thanks. All the words of thanks are no longer enough to thank you.
Taher Slimi, Elizabeth International College of London Limited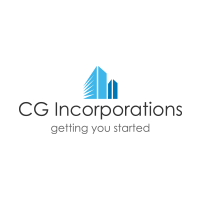 CG Incorporations Limited. UK Company Formation & Nominee Director Services
5
I've been a client of CG Incorporations for more than 5 years. They've been always helpful and reliable. They remind me in time to provide everything for my yearly tasks, therefore I was never late. Highly recommended.
Robert Nemet, Confidesk Limited