---
What do our UK accounting services include? We can provide your UK limited company with a fuss free, all-inclusive accountancy service, with flexible payment options. We don't just produce paperwork and file it with the relevant authorities but on signing up to our accounting services you'll have access to professional advice whenever you need it. Our team of experts will be available to answer any queries or allay any concerns you may have.
A good accountant will not only save you time and money but they will also help you to grow your business.
Contact our certified UK accountants now
---
We know that annual accounts and taxes can be a minefield, complicated and time-consuming, so why not relax in the knowledge that we will handle everything for you, for a fixed monthly fee. (Other payment options are also available- see our tax section for details of the packages we offer). You will have a dedicated accountant to offer advice and help, so you can focus on building your business.
Annual Accounting Service

: From

£

800

*
Monthly payment options are also available.
Our Accountancy Services Include:
Preparing your annual statutory accounts at the end of each tax year
Filing of all company accounts and annual tax returns (extra £13 Companies House fee)
Company corporation tax return (to HMRC)
Dealing with HMRC and becoming your authorised agent
Payroll (P60, P35, P11D)
VAT registration (if required). Vat returns every quarter
Submitting EC sales list to HMRC (mandatory if you're registered for VAT and do EC sales)
Consultancy services on Tax/accounts anytime
Bookkeeping
Informing you of any statutory deadlines, helping you to avoid any late penalties
Company annual confirmation statement filing (with Companies House)
Filing self-assessment tax returns with HMRC
Management of accounts
---
Understanding the Rules in the UK
By law, companies must submit accounts relating to their business. You must include profit and loss accounts, a balance sheet, along with a cash-flow statement and a directors' report.
On first registering with Companies House, you have 21 months before your first accounts need to be filed. Thereafter, you will need to file again nine months after your company's financial year ends.
It is important to note that there is an automatic penalty if accounts are filed late at Companies House. This is between £100 and £1,000 for a Private Company and £500 and £5,000 for a Public Limited Company.
Directors can be legally charged for not filing certain documents. If convicted, they will be fined up to a maximum of £5,000 for each offence and will also have a criminal record.
It is therefore important that your records are kept up to date and that is something that we, at CG Incorporations can help you with.
Our fully qualified, certified accountants can assist you in keeping accurate records to support you and your business, so you are able to successfully run and manage your company.
Certified Accounting Services Frequently Asked Questions
Q: What is a balance sheet?

A: Balance sheets are basically a summary of the financial dealings of a company or individual. This may be a business partnership, corporation, PLC (private limited company) or a sole ownership.

Q: What are profit & loss accounts? (Often called income statements)

A: These are the financial statements of a company, showing their revenues, costs and expenses which have been incurred during a set time, usually over a quarterly or yearly period. They provide comprehensive information about whether a firm can generate profit by increasing revenue, reducing costs, or both. It shows the revenues are transformed into the net income or net profit. It is therefore a basic trading summary - how much has been spent running the company and how much has sold.

Q: What is a cash flow statement?

A: Cash flow statements are basically financial statements that demonstrate the amount of cash entering and leaving a company. They show how well the company generates cash to fund operating expenses and pay its debts.

Q: What are statutory accounts?

A: Statutory accounts keep your records updated with Companies House. They also enable shareholders see how your company is performing and therefore have an important role in the running of your business.

Q: Do directors and shareholders have to file tax returns as well as company accounts?

A: Yes, UK directors must register for self-assessment and file personal tax returns. Any taxable income, for example shareholder dividends must be disclosed to HMRC. Penalties apply for late submissions and late payment.

Q: Can I use your accounting services even if I have not formed my company through CG Incorporations?

A: Yes, of course! Even if you haven't registered your company with us, you can still use CG Incorporations as your accountancy firm. (We may need you to provide a few details, i.e. company name, UTR number and Companies House authentication code).

Q: If I only traded minimally for a brief time, so do I still need to file accounts?

A: Yes you do. Even if your trading has been limited a corporation tax return must still be filed. Why not contact us for a quote? Our prices are very competitive.

Q: What happens after I purchase your accountancy services?

A: One of our experts will contact you and answer any questions. We will also need your proof of identity and proof of address (not older than 3 months).
---
We are committed to understanding your accounting needs and providing you with the highest level of service and promise to exceed your expectations whilst keeping prices as low as possible.
For further information on accounting services please contact our professional FCCA certified accountants via tax@cgincorporations.com.
Contact us now for Certified Accounting Services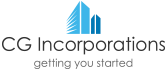 CG Incorporations Limited
5
I've been a client of CG Incorporations for more than 5 years. They've been always helpful and reliable. They remind me in time to provide everything for my yearly tasks, therefore I was never late filing my company accounts. Highly recommended.
Robert Williams